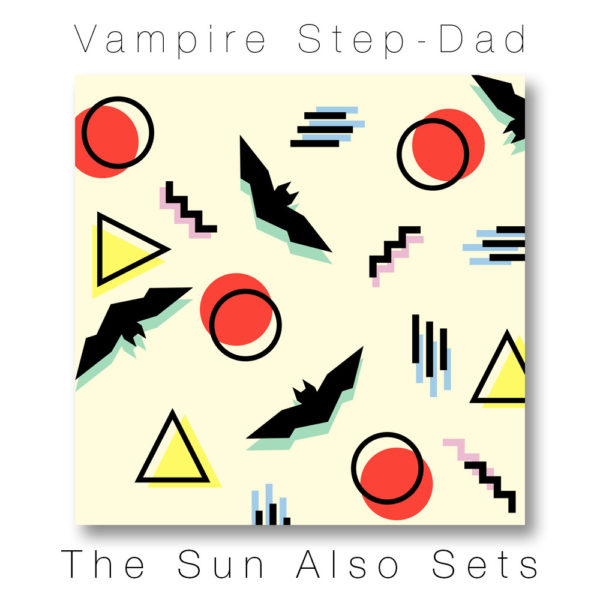 Out NOW on Cassette, CD, and Digital Download
Vampire Step-Dad's 7th release, The Sun Also Sets is an exploration on impermanence and longevity. The way a feeling, whether happy or sad, feels like it will last forever. Until it's gone, and it feels like it was there only an instant. Optimism for pessimists, and pessimism for optimists.
The story of Vampire Step-Dad is long and littered with mistakes, successes, embarrassments, and triumphs. And in a lot of ways, it's more about you than it is about me. If you're looking for a connection deeper than an artist name in a streaming music app, then enter your email below and let me tell you about why Vampire Step-Dad is a lot more than just music.